The GOODS DETECTIVE
In a busy transport terminal, valuable goods sometimes disappear without warning, because they are poorly labelled or due to a criminal act. On such occasions, it may be time to give a detective a call.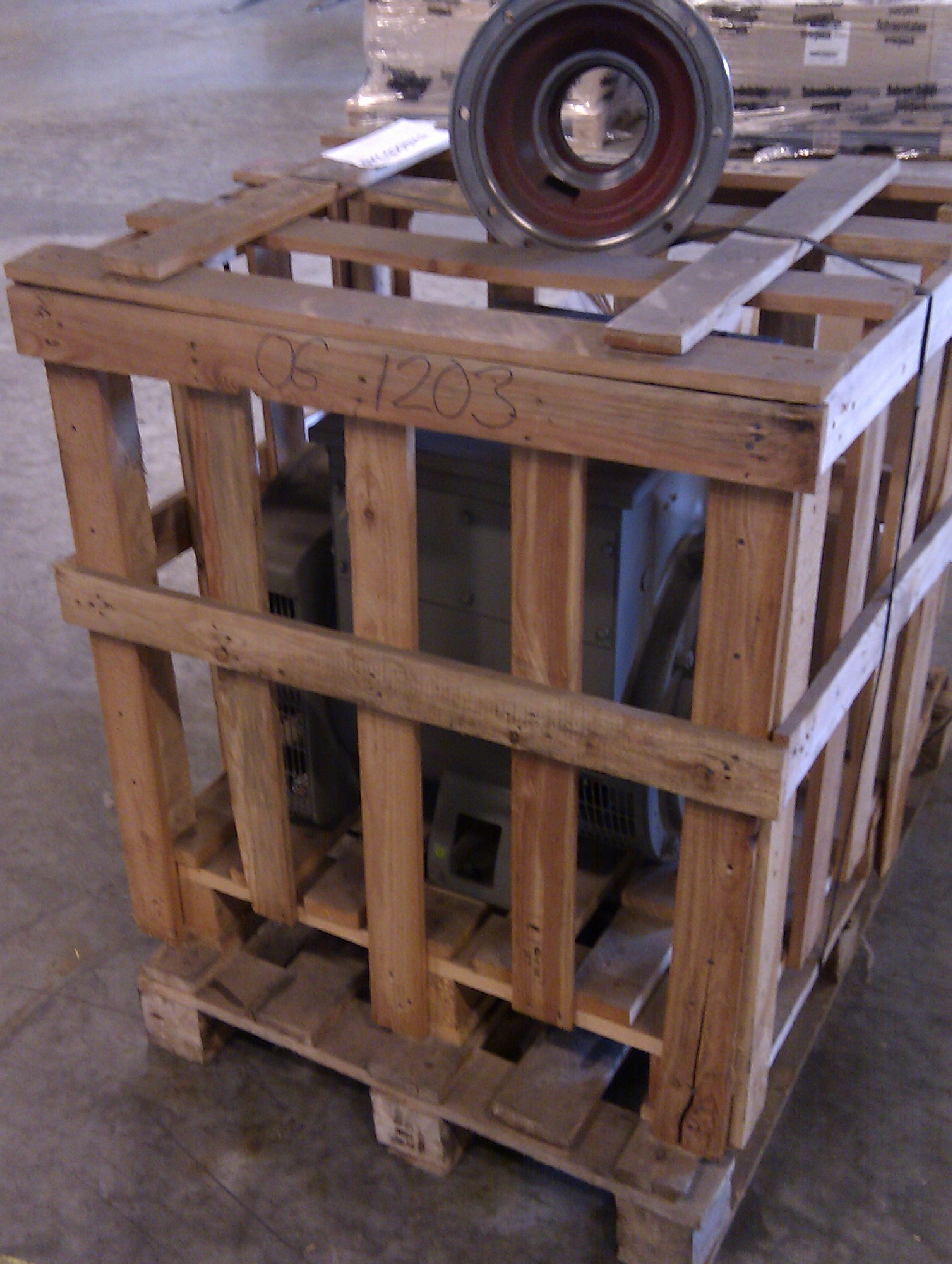 Parcel detective Ingemar Nilson from Sweden cooperates with If in finding lost goods, mainly in Sweden and Denmark but also in Norway and Finland. In many cases, the goods are tracked down and find their way back to their legal owner. This teamwork is a golden triangle comprising the owner, the detective and the insurance company.
As his own "one-man-army," Ingemar Nilson makes a living out of tracking down lost goods in cooperation with insurance companies in Scandinavia. He has been doing so for 15 years now. He has a professional background as a cargo agent, and has been working with transportation throughout his career.
Because of this, he knows all of the little secrets, tips and indicators around the world that can help him return the missing goods to the light of day.
Secrets of a detective
Our Swedish cargo sleuth has a clear-up rate of around 25 percent and works on a "no goods – no fee" basis. His salary – or finders' fee – depends on the value of the lost goods. Lost goods are often valuable, and it pays off to put a detective on the case to retrieve them from e.g. airport terminals and transportation centres.
"One of my secrets is that I always spend a lot of time working on precisely how the goods looked when they left the owner. This enables me to contact the warehouse manager and give him a precise description of the pallet or crate instead of, for example, just searching for 20 computers," explains Nilson.
During his career, he has found an aiming device for a helicopter at a value of around EUR 350,000, furs from Greenland, computers and empty canisters of glass at a total value of EUR 16,000 (which – by the way – were already with the recipient!)
Owner - less glass
A cargo agent had received an assignment to drive a fully loaded trailer of glass-filled canisters from a glass factory in France to a warehouse in the Danish City of Aalborg. When he arrived in Jutland, Denmark, it turned out that the cargo agent had to perform an urgent return trip, bearing cargo from another city in the area, and therefore unloaded the glass at a terminal between the two cities.
The terminal was then supposed to take care of further transportation to the final destination with another truck. After a while, the recipient reported the goods missing. They could not be found in the terminal and there was no documentation recording what had actually happened to these valuable goods. Apparently, nobody knew anything about the fate of the glass, which had disappeared into thin air.
After a great deal of investigation – with no help from the recipient – it was revealed that the goods had arrived at the warehouse which was their final destination, but without papers. They had been noted on a waybill concerning an entirely different delivery.
Hard work behind solving a mystery
"If uses Ingemar Nilson's special skills because he is thorough and trustworthy," says Henning Jollmann, Claims Manager, Cargo. His department is given two months to find lost goods before an insurance payout has to be made to the customer. Of course, he uses this time well.

"The more goods we locate, the cheaper the insurance for our customers," he says. The detective's work also comprises preventative measures: sound advice concerning the best and most secure labelling of goods can be given after a case of lost and found.

Jollmann usually calls the Torslanda detective with respect to lost goods valued at EUR 27,000 or more.

"I also work the opposite way around, finding the owners of goods discovered languishing in a transportation centre without an address label. In such cases, a huge amount of time can elapse before I find out who the sender and the consignee are. I spend even more time finding out who is the present and legal owner. When all of this is straightened out, I offer the goods to the legal owner, sometimes earning a finder's fee. More than once, people have presumed that the goods are stolen and that I am trying to sell them back to them," says the Swedish detective.
More examples of lost goods that have been traced and returned to their legitimate owner:
A crate containing a hydraulic motor was missing when a container was loaded in Gothenburg, Sweden. The detective located it in another city – Immingham. Value: EUR 30,175.
A full container of deckchairs disappeared on the way from Sao Paulo to Hamburg. Through agents, Nilson succeeded in finding the container in Sao Paulo. Value: EUR 2,265.
By mistake, a carrier lifted a pallet from a terminal in Gothenburg, Sweden. The pallet was delivered to the City of Jönkøping where it could not be identified due to a missing waybill. It was sent back to the city of origin, but to a wrong terminal. Nilson visited various terminals and found the pallet. Value: EUR 4,850.
Preventive tips from parcel detective, Ingemar Nilson:
Packaging
If goods need to be loaded onto a plane, consider whether they would be too high or difficult to handle on a passenger aeroplane, especially if the goods need to fit into the cargo hold on a passenger aircraft. On the first stretch of the journey, the goods could be loaded onto a smaller cargo aircraft or a truck, and later onto an even smaller plane or distribution truck. In these cases, the risk is that the pallet will be divided and sent further on in smaller units, spread out over the current or following days' departures. Here, there is a clear risk that part of the goods will be left behind with no proper identification.

Solution: Discuss the proper size of your goods with your shipping agent, bearing in mind the form of transportation you plan to use. In anticipation of any split ups that may occur en route, ensure that all units are clearly marked with information on both the sender and recipient.
Individual units
Sometimes, large items of machinery are sent in large wooden crates, but with a small cardboard box containing spare parts on top. This small box will almost certainly disappear during transportation, especially if you forgot to mention the spare parts to the shipping agent. Even when properly itemised with the rest of the shipment, it will cause trouble e.g. if another pallet winds up on top of yours and the cardboard box is removed.
Solution: Send the extra parcel as a self-contained unit, together with the main goods. Maybe it will fit into the large wooden crate, making the shipment as simple as possible? Discuss the matter with someone experienced in transportation and make sure that any such unconventional cargo is shipped in the best possible way.
Register details
Register all information on the parcel. If you use a cardboard box with the name, "Svenson & Co" written on the side, ensure that you note this down. Information like this could prove valuable if the goods disappear. In cases where the content is especially valuable, take a picture of each parcel, which could prove invaluable to those charged with searching for a missing parcel afterwards.
Address label
Ensure that the address label will remain stuck on the parcel until it has reached its final destination. A self-adhesive label will not remain on a wooden box for long, and a dirty or damp base can cause address labels to detach during shipping. When recycling used packaging, it is important that you remove or erase former address information. Use a staple gun to attach an address label to the parcel. We recommend affixing two labels to big parcels as an extra precaution and as an extra service to those loading the goods during transportation.